CHARLOTTE, N.C. – AccessOne, a leading provider of patient financing options designed to help patients manage their healthcare costs, today announced the appointment of Brent Renner as regional vice president of business development. In this role, Renner will lead AccessOne's business development strategy & sales execution in the Midwest and continue to establish the
company as a leader in patient financing.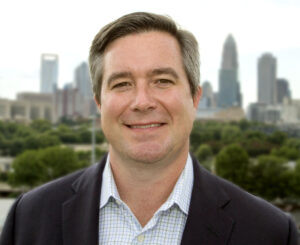 Formally, Renner was a national account executive at Change Healthcare where he developed and implemented national sales plans targeting the largest institutional and corporate healthcare providers in the US.
"I am thrilled to have the opportunity to help build upon AccessOne's mission centered around patient consumer advocacy," said Renner. "Sharing our great story with the top providers in the Midwest will afford even more patients to have access to the best compassionate patient financing options for their needs."
"We are excited that Brent recently joined the AccessOne team," said David White, executive vice president of business development of AccessOne. "His professional background is impressive, and he brings values that fit within our company culture. Brent has tremendous experience and a proven track record of not only new sales, but prioritizing relationships with his clients."